Many Asian LGBTQIA+ wedding couples want to celebrate your love, relationship, and marriage, as well as the cultures you grow up with. But you're not sure how. As an example, Wonders & Weddings and team are sharing with you the inspiration for LGBTQIA+ weddings in Thailand.
LGBTQIA-inclusive Wedding Vendors
Wedding Planner: Wonders & Weddings⁠ | Couple: Patricia and Wiphasiri⁠ | Coordinator: Nainoi Vorapat | Floral Design: Wildflora Studio⁠ | Ceremony Gift Set: Dreamista Studio | Photography: Blanche Wedding | Candid Film: Khungee Photography | Dresses: Vows by Wasawat⁠ | Shoes: Bo & Ob Shoes | Makeup: Pare Maneechan and With Love & Makeup | Hair: Joe Hair Stylist⁠ | Rentals: Studio Tandem | Calligraphy: Typer | Candles: Billy Billies | Venue: Red Hall Studio
Mulan Inspired Wedding Concept
Inspired by the story of a childhood heroine, this is an editorial wedding planned by Wonders & Weddings and created by LGBTQIA+ friendly vendors based in Bangkok. This concept represents the simple, non-religious ceremony for modern couples to share inspiration for Asian LGBTQIA+ weddings in Thailand. Our color palette includes red, blush, gold, and jade, which reflect happiness, love, prosperity, and harmony.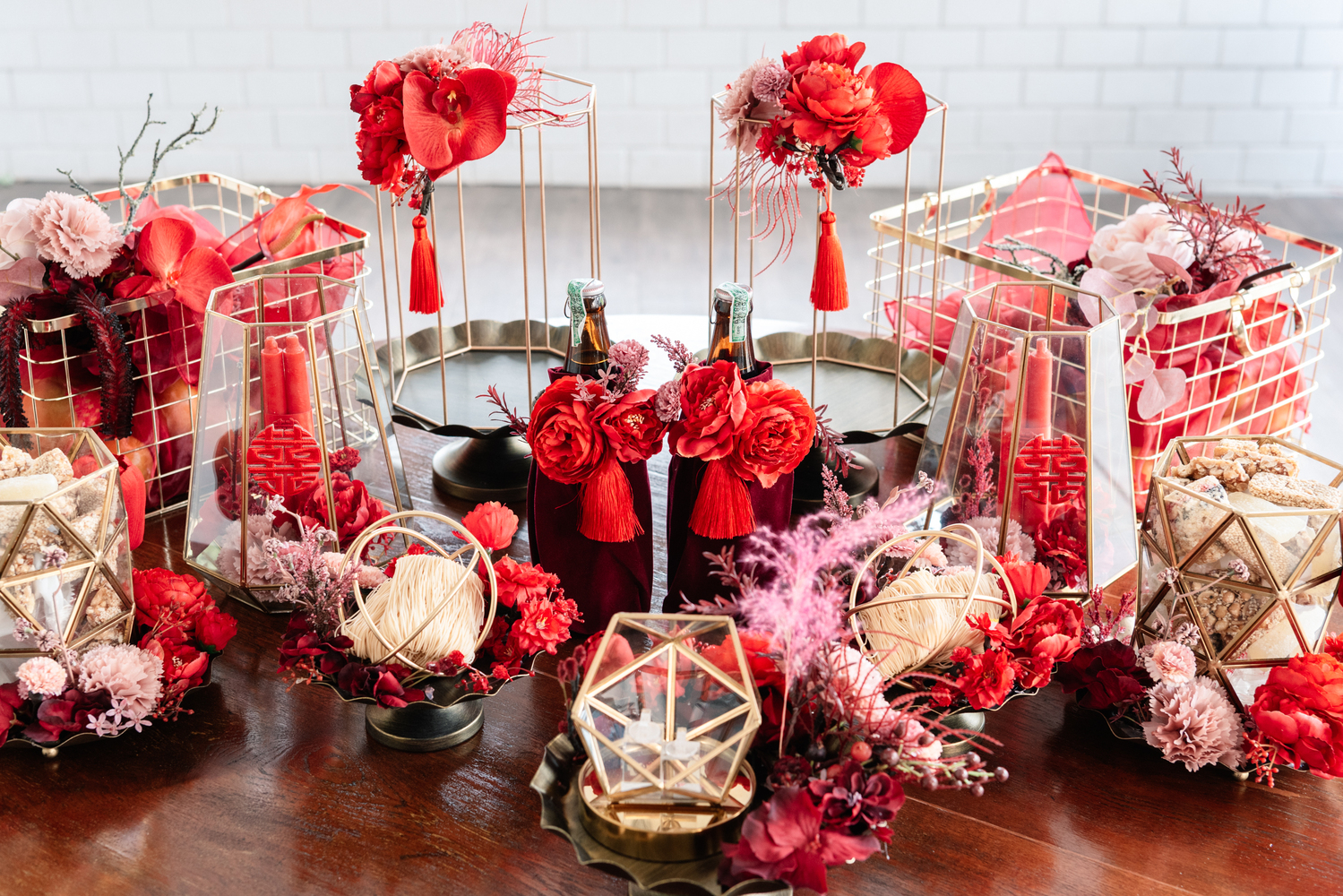 Gender Neutral Chinese Wedding Ceremony
Traditional Chinese ceremony - like many of the other traditions around the world - was created for brides and grooms. For the celebrations of same sex and LGBTQIA+ couples, we're looking into meaning of sequences and items. The goal is to equally celebrate both partners as the heart of the marriage and the celebration. Our team redefined and modified the gift giving ceremony which was very common in the Thai-Chinese community.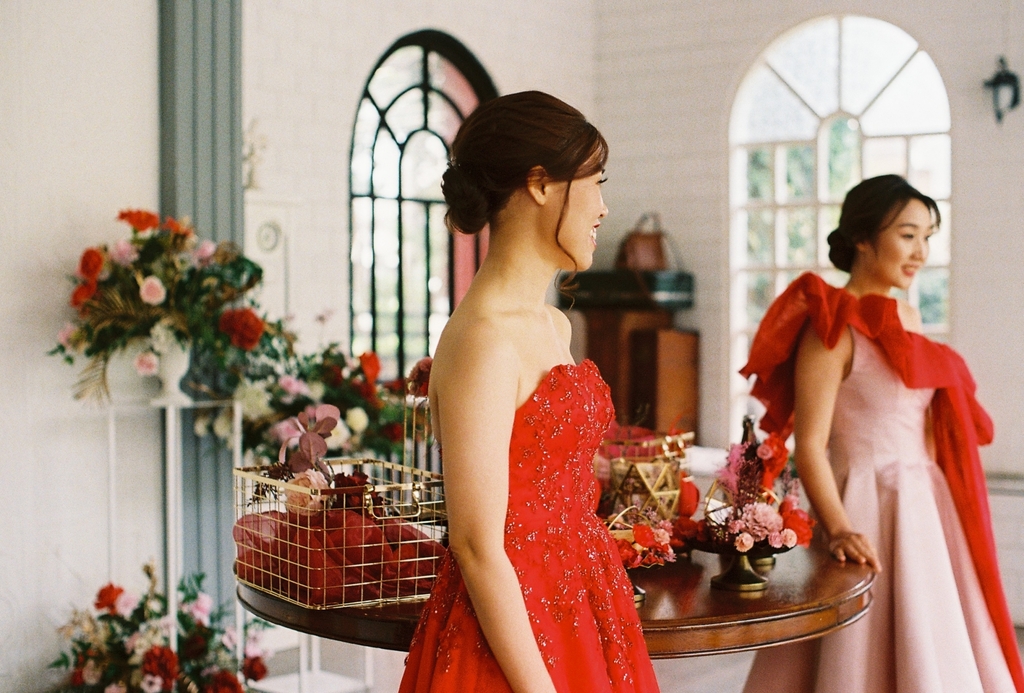 LGBTQIA-inclusive Vendors
From the wedding gown to the images to the decorations, our team of local wedding vendors are LGBTQIA-inclusive. We had a local wedding designer who customized traditional attires with modern design for your LGBTQIA+ weddings in Thailand. Moreover, there are many other LGBTQIA-owned and LGBTQIA-friendly businesses for photography, floral design, rentals, beauty styling, and so many more. You can celebrate all your love, marriage, gender equality, and support the growth of local businesses.
Planning LGBTQIA+ Weddings in Thailand
If you are a modern couple looking to work with someone who supports and understands you, contact Wonders & Weddings by filling a form below. We offer full planning service for destination and multicultural weddings in Thailand, Europe, and beyond.
Contact us to start planning your weddings together with our inclusive team!