About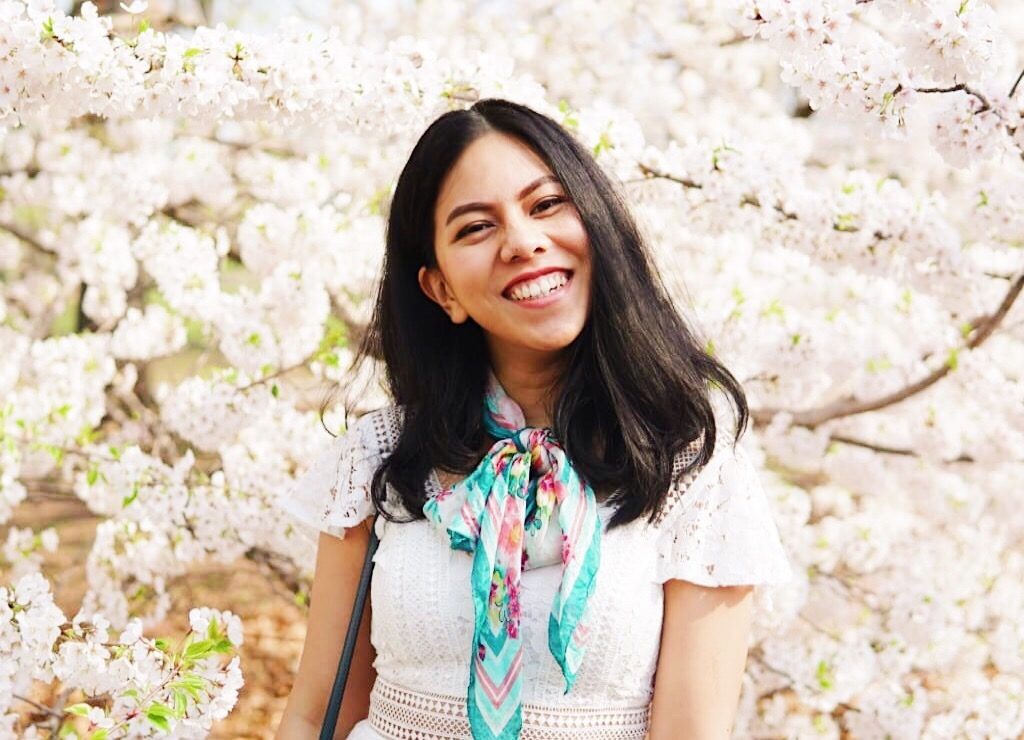 Hi, I'm Wannida!
I'm the founder and wedding planner of Wonders & Weddings. It is the humanist wedding planning service based in Bangkok, Thailand.
I plan intimate, personalized weddings with non-religious ceremonies. My services are for modern couples of all genders. I make sure that your wedding is unique to you. Above all, it's mostly about your memorable experiences.
On a personal note, I'm an introvert. I'm interested in genuine conversations. Books, hot chocolate, and flowers are my top three must-haves. "Humans of New York" is my most favorite blog. Because of that, I strongly believe it is my spiritual city.
Wonders & Weddings
I founded this business shortly after I planned my own wedding. It was an intimate, humanist reception. And, surely, I filled it with personal details, heart-made decorations, and fun activities.
My husband and I knewed that traditional ceremonies weren't for us. We agreed our wedding should truly represent our true selves. And beyond that, also our love stories.
We decided to simplify our favorite wedding traditions. Choose what we love. Then add some new fun in between. As a result, our guests were delighted and we were beyond happy. That is to say, we received many amazing feedback from this unusual reception.
I quickly figured out a few days later. About why we and our guests loved our wedding. There was the best ingredient to our meaningful and successful event. It was to have our wedding – our way.
What Wonders & Weddings values
I believe that you deserve the best wedding. That means, the wedding that represents who you are, what you believe in, and what love truly, deeply means for you.
By creating the weddings that are passionately designed, crafted, and personalized from your own unique love stories. Yours only, truly. You can enjoy your moment-to-remember with beloved families and friends. Live the fun that happens during the hours you spend together .
Based in Bangkok, I have great advantages to offer you unique venues, delicious meals, and professional vendors. We all contribute in personalizing and redefining your wedding experiences. Make them the truest to your dreams.
I promise to give in all my heart, humanity, creativity, knowledge, skills, and experiences. To work with you in this amazing creation. As I believe, your wedding – your way!
Humanist Weddings
and Gender Equality
Humanist weddings:
The term humanist wedding is still relatively new for Thailand's wedding industry and the Thai society. Although, this type of weddings have existed for awhile.
They had been celebrated by numbers of unconventional wedding couples. Those who have gone their ways to create the weddings that represented them. Those who valued weddings beyond single-used floral backdrops, hundreds of strangers, and the patterned ceremonies.
Humanist weddings are non-religious wedding ceremonies. You can organize them anywhere you want, however you want. And still celebrate the meaningful union of the love between two people.
Humanist weddings embrace couples of all genders with open arms. You are no longer limited by religious and cultural beliefs about romantic relationships. Therefore, you can celebrate your love with humanist ceremonies in your unique, personal, meaningful ways.
You will also have the flexibility and freedom to abandon gender-biased wedding traditions. Then, you may choose to create or improvise your own. This way, you will set out for the long-lasting memories. To cherish love, values, and equality between you and your significant other.
Gender Equality:
Learn more about Wonders & Weddings
Free Wedding Consultation
If you are starting to plan your wedding. Or are interested to work with us. We have a free consultation for you. Click below to book now.